El secreto bancario es la fuente definitiva de todos los grandes problemas mundiales. El secreto bancario permite ocultar grandes sumas de dinero, lo que permite y, de hecho, estimula la corrupción global al más alto nivel. A su vez, esta corrupción permite todos los demás crímenes (organizados) y, además, hace que sea muy difícil destaparlos. Mientras exista el secreto bancario y la consiguiente corrupción global, la democracia real simplemente no podrá existir.
El secreto bancario permite a las personas individuales y organizaciones tener cuentas bancarias que no pueden ser revisadas o controladas por las autoridades o cualquier otra persona. Básicamente les permite esconder dinero del resto del mundo. Los únicos casos públicamente conocidos del uso de cuentas bancarias secretas son usos criminales o ilegales, que van desde la corrupción política y otros crímenes organizados hasta la evasión fiscal. Los casos recientes más conocidos son SwissLeaks, LuxLeaks y Panama Papers. Sin embargo, el Consorcio Internacional de Periodistas de Investigación (Interational Consortium of Investigative Journalists ICIJ) expone más de 30 casos en todo el mundo.
Tax Justice Network mantiene una lista actualizada de los países en el mundo con más secretismo bancario.
El Secreto Bancario y las colonias ingleses.
Documental: La telaraña, el segundo imperio de Gran Bretaña (The spider's web: Britain's second empire).
(traducción non-humana, por repasar)
Secreto Bancario y paradisos fiscales, y la Corona Crisis
Crumbling economies must tackle tax evasion to meet coronavirus crisis, experts warn - ICIJ
With governments racked by colossal costs due to the coronavirus pandemic, experts say tax evasion is cast in a stark new light.
Secreto Bancario => Corrupción global
La corrupción global abre la puerta al crimen organizado y a sus muchos tipos de tráfico ilegal, desde armas hasta drogas y personas o animales. La corrupción también juega un papel en la destrucción de la naturaleza (el Ecocidio, una de las principales causas del colapso climático y la extinción de especies) como la tala ilegal (EN), el comercio de vida silvestre (EN) o los incendios forestales (EN).
Una cuarta parte de la riqueza mundial está oculta detrás del Secreto Bancario.
Hasta 32.000.000.000.000 $ (billones), aproximadamente una cuarta parte de toda la riqueza mundial, podrían ocultarse en cuentas bancarias secretas en 2010 según la Red de Justicia Fiscal (EN – Tax Justice Network). Esto es más que suficiente para acabar con toda la pobreza en el mundo, para resolver la llamada "crisis" financiera global y para financiar instantáneamente todos los cambios radicales que se necesitan para combatir la crisis climática. No faltan los medios para todos estos problemas globales. Únicamente la falta de voluntad política para actuar de manera real, no solo en palabras, es la razón por la que esta situación aún existe y empeora día tras día. El uso de cuentas bancarias secretas estaría crecido exponencialmente.
Enjuiciado o asesinado por exponer el Secreto Bancario
Las pocas personas que sí  intentan arrojar luz sobre estos asuntos están siendo procesadas, como Hervé Falciani, o incluso asesinadas. Daphne Caruana Galizi era una periodista que fue brutalmente asesinada por un coche bomba en octubre de 2017. Ella investigaba la corrupción política en relación con el lavado de dinero, la mafia y el tráfico de drogas y petróleo en Malta, antigua colonia inglesa (EN) y paraíso fiscal.
De hecho, la mayoría de los periodistas de investigación de todo el mundo que colaboran con el Consorcio Internacional de Periodistas de Investigación (ICIJ) lo hacen de forma anónima para evitar correr el mismo peligro.
Referencias
172 miljard euro stroomt vanuit België naar belastingparadijzen
De bedrijven in ons land hebben in het aanslagjaar 2019 voor 172,3 miljard euro aan betalingen naar de beruchtste belastingparadijzen gedaan. Dat blijkt donderdag uit cijfers die De Tijd heeft opgevraagd bij de fiscus.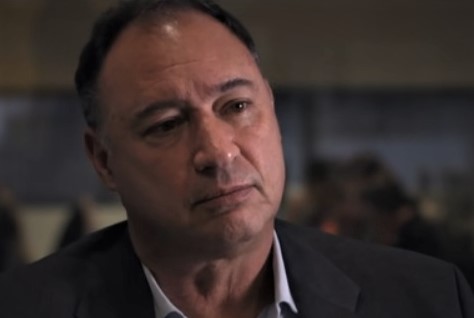 Tax Havens: Britain's Second Empire
The idea is that after the collapse of its formal Empire, Britain created a new, more hidden financial "empire" of tax havens [and, worse, bank secrecy territories] around the world, which handled increasing amounts of money from around the world.
Seven EU Countries Labeled 'Tax Havens' in Parliament Report - ICIJ
A European Parliament committee found that seven member states facilitate aggressive tax planning, and recommended an EU financial police force be set up. It concerns Belgium, Cyprus, Hungary, Ireland, Luxembourg, Malta and the Netherlands.
Malta, giornalista uccisa da autobomba: indagò sulla corruzione del governo. Il suo ultimo post mezz'ora prima di morire:
Daphne Caruana Galizia aveva raccontato le implicazioni sull'isola dei Panama Papers. Aveva denunciato di avere ricevuto minacce di morte. Il premier Muscat: "Nessuno può giustificare questo atto barbaro"
New claims emerge about Daphne Caruana Galizia murder plan
Confession claimed original plan was to shoot Maltese journalist, Reuters reports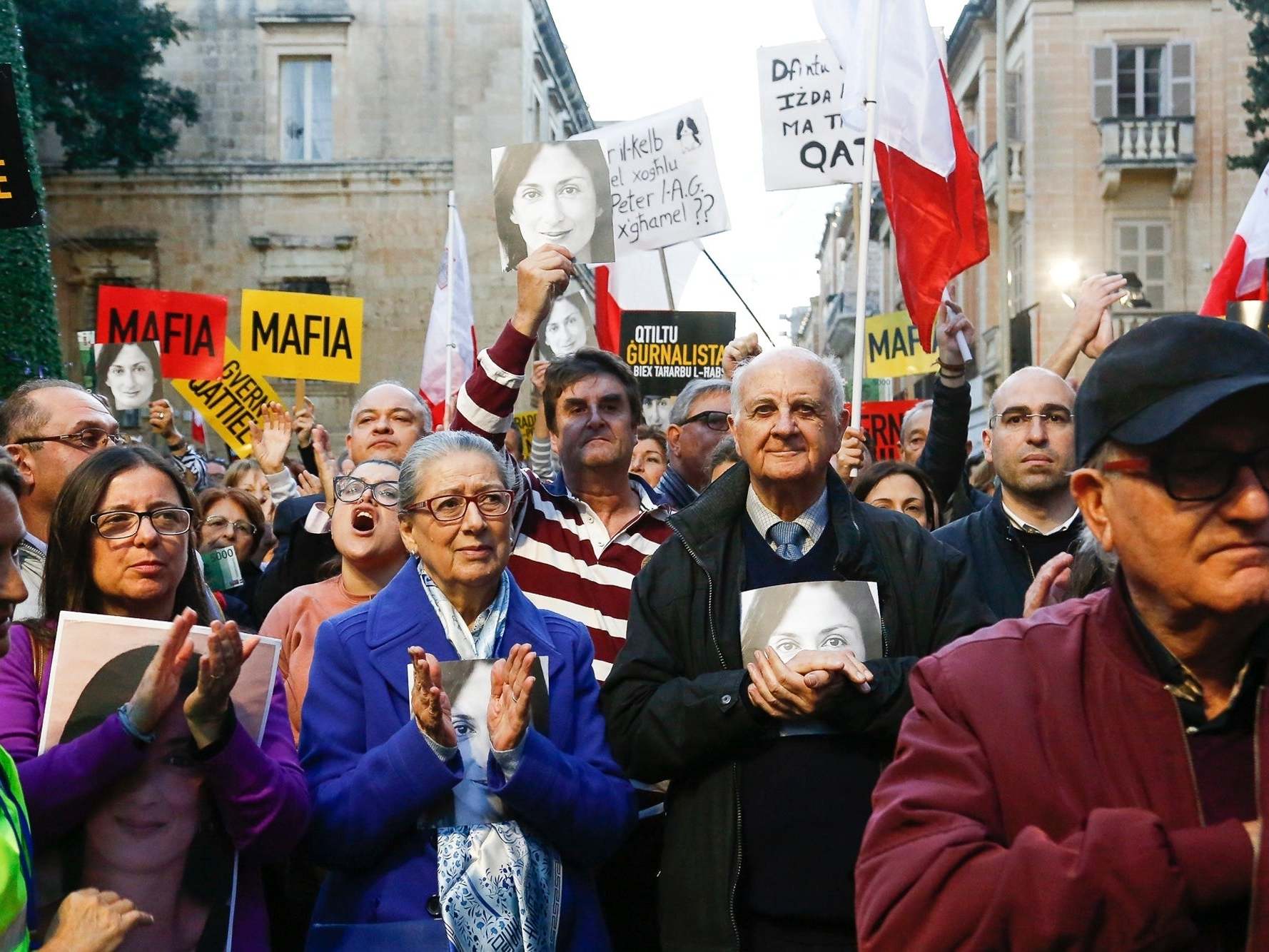 Malta prime minister to stand down amid scandal over journalist's murder
Party leader bows to months of pressure from protesters and opposition to quit after allowing ministers caught up in scandal to keep jobs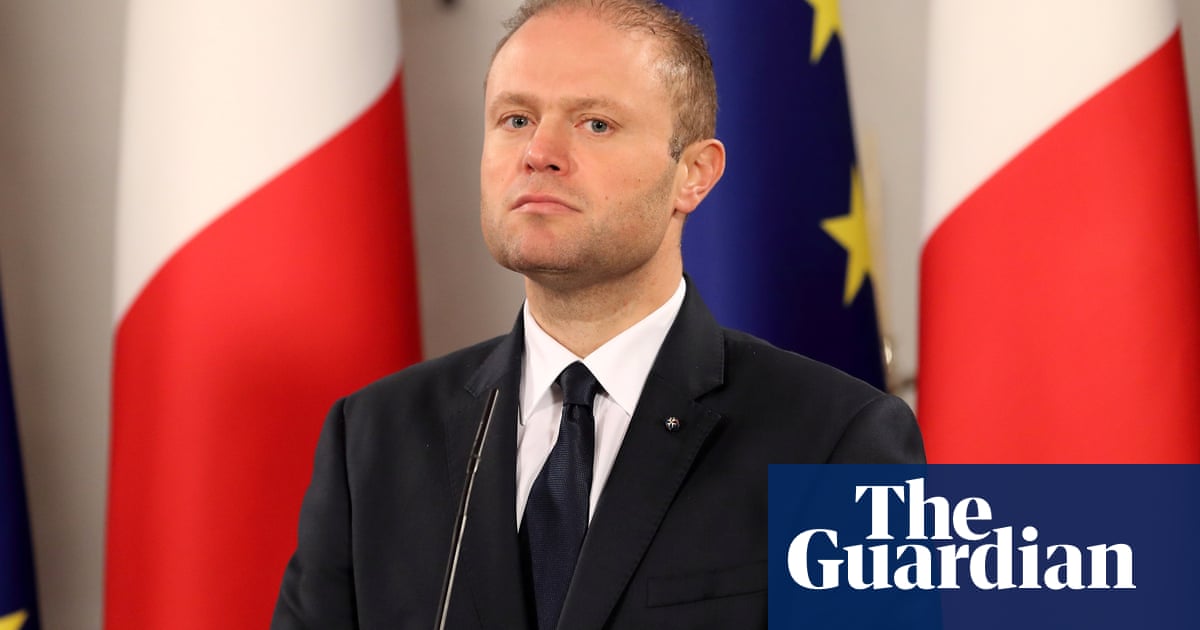 Malta's PM Joseph Muscat quits in crisis over Daphne Caruana Galizia murder
Joseph Muscat says he will stay on until January but journalist's family calls for his immediate departure
Observaciones
(NL – traducción pendiente)
De media moesten eens leren goed en duidelijk onderscheid te maken tussen 'simpele' Belasting Paradijzen (zoals trots op de eerste plaats ons lieve Nederland) en het BANKGEHEIM.
In Europese belastingparadijzen Nederland, Ierland, Luxemburg en ook wel België gaat het om legaal geld, meestal van de multinationals, maar wat goed te traceren blijft.
Het "enige" wat ze doen is belasting ontduiken (zij het grootschalig). Het is zelfs legaal bij de (door henzelf gecorrumpeerde) wet of in het ergste geval een "grijs gebied".
BANKGEHEIM is een heel ander verhaal.
Dat is echt zwart geld wat UIT de maatschappij gesmokkeld wordt en niet meer te traceren is. Dit geld vindt zijn oorsprong én financiert weer ALLE grootschalige corruptie en andere georganiseerde misdaad op wereldschaal en is daarmee ook de bron van al het kwaad:
– beginnen bij wapenhandel en oorlog
– alle drugshandel
– handel in mensen (vluchtelingen)
– handel in vrouwen (sex, prostitutie)
– handel in kinderen
– handel in dieren (jacht op uitstervende soorten, pillen voor chinezen)
– handel in door slavernij gewonnen grondstoffen en edelmaterialen (diamant, maar ook coltan voor JOUW mobiele telefoon)
– alles wat met gokken te maken heeft (Las Vegas, Trump, Monaco, websites…)
– ontbossing (illegaal verbranden of kappen van bomen)
– illegale dump (vervuiling van zee, land en lucht)
De schattingen zijn dat dit zwarte geld een kwart of een derde van het totale wereldkapitaal verbergt. Mij zou het niks verbazen als het zelfs de helft is.
Vroeger was BANKGEHEIM een monopolie van Zwitserland (tweede wereldoorlog). Later is die rol steeds meer overgenomen door die kleine, exotische eilandjes zoals Virgen Islands, Cayman Islands en nog een hele lijst. Tot niet zo lang geleden hoorden in dit rijtje ook: Gibraltar, Malta en Cyprus, maar ook Singapore en Hong Kong.
En guess what? Allemaal Engelse koloniën!!
In fact "the city of London" wordt beschouwd als het wereldwijde neuralgisch centrum van zwart geld en BANKGEHEIM.
Daarom is het ook goed dat Europa van Engeland af is, dan wordt hun invloed op dat gebied alvast wat minder. En nog beter als straks Schotland onafhankelijk wordt van die zogenaamde "United" Kingdom. Niks united! Gewoon Engeland en haar kolonies.
Alle andere benamingen zijn niet anders dan Politiek "Correcte" termen, maw, pure hypocresie.
BANKGEHEIM is DE uiteindelijke oorsprong van zowel de afbraak van de natuur als van de maatschappij over de hele wereld. Dit is absoluut het grootste probleem op wereldschaal.
View 2020 results
Click on a jurisdiction's name to see the main report; and on its FSI value to access full database content. Click here to see a comparison with the results of the Financial Secrecy 2018.
172 miljard euro stroomt vanuit België naar belastingparadijzen
De bedrijven in ons land hebben in het aanslagjaar 2019 voor 172,3 miljard euro aan betalingen naar de beruchtste belastingparadijzen gedaan. Dat blijkt donderdag uit cijfers die De Tijd heeft opgevraagd bij de fiscus.
Related links
(still to be organized)
Luxembourg, Cyprus, BVI, Seychelles fail tax transparency rules – OECD
Reuters – Fri Nov 22, 2013
Financial Secrecy Index 2013
"…the United Kingdom with its satellite secrecy jurisdictions would be ranked first in the FSI by a large margin with a FSI score of 2162 or 3170, respectively (compared to 1765 for Switzerland). Note that this list excludes many British Commonwealth Realms where the Queen remains their head of state."
In other words, the UK essentially "Unites" Tax Havens, time for 

Scotland

 to create the first breach!

How Swiss Bank Accounts Work

 (some history on bank secrecy)
Trillion Dollar Tax Havens, Inequality and Recession
http://therealnews.com/t2/index.php?option=com_content&task=view&id=33&I…
Bank of Cyprus big depositors could lose up to 60%
Bank of Cyprus depositors with more than 100,000 euros (£84,300; $128,200) could lose up to 60% of their savings as part of an EU-IMF bailout restructuring move, officials say.
Cash-starved Cyprus no more tax haven
Finally Cypriots could get into their banks, after two weeks of locked doors. When they reopened, in spite of anger over feelings that their accounts had been held hostage, people were generally calm, Russian television reported on the period of closure.
Shell en ABN Amro hebben meeste postbusfirma's in belastingvrije landen
Grote Nederlandse multinationals maken massaal gebruik van brievenbusfirma's in belastingparadijzen als Bermuda, de Bahama's  en de Kaaimaneilanden. De ondernemingen hebben in totaal 237 dochterbedrijven gevestigd in één van de negen belastingvrije landen ter wereld. Shell en ABN Amro hebben veruit de meeste postbusfirma's.
Global super-rich has between $21 and $32 trillion hidden in secret tax havens (Tax Justice Network – 2010)
Wealth doesn't trickle down, it just flows offshore (the Guardian – 2012)
Tax havens hold $7.6 trillion; 8% of world's total wealth (BoingBoing 1/1/2016)
More:
Something going the right way?
[/vc_column_text][/vc_tta_section][/vc_tta_accordion][gp_posts widget_title="More Abolish Bank Secrecy" cats="abolish-bank-secrecy"][/vc_column][/vc_row]