subtitles: EN, ES, IT, DE with [CC]
Extinction Rebellion is an international movement that uses non-violent civil disobedience in an attempt to halt mass extinction and minimise the risk of social collapse.
Extinction Rebellion's Story
On 31st October 2018, we assembled on Parliament Square in London to announce a Declaration of Rebellion against the UK Government. We were expecting a couple of hundred people. Instead, 1500 came to participate in peaceful civil disobedience. The energy was contagious! The next few weeks were a whirlwind. Six thousand of us converged on London to peacefully block five major bridges across the Thames. We planted trees in the middle of Parliament Square, and dug a hole there to bury a coffin representing our future. We super-glued ourselves to the gates of Buckingham Palace as we read a letter to the Queen. Our actions generated huge national and international publicity and, as news spread, our ideas connected with tens of thousands of people around the world. The XR project was resonating with a deeply felt need for community and solidarity. "We are the ones we've been waiting for," we chanted! Dozens of countries now have groups springing up, from the Solomon Islands to Australia, from Spain to South Africa, the US to India.
Extinction Rebellion is an international apolitical network using non-violent direct action to persuade governments to act on the Climate and Ecological Emergency.
We have three demands in the UK:
1 – Tell the truth
Government must tell the truth by declaring a climate and ecological emergency, working with other institutions to communicate the urgency for change.
2 – Act Now
Government must act now to halt biodiversity loss and reduce greenhouse gas emissions to net zero by 2025.
3 – Beyond Politics
Government must create and be led by the decisions of a Citizens' Assembly on climate and ecological justice.
WHAT IS A CITIZENS' ASSEMBLY?
A citizens' assembly brings people together to learn, deliberate and make recommendations on an issue of public concern. Similar to jury service, members are randomly selected from the population by a process called sortition. Quotas are used to ensure that the assembly is representative in terms of key characteristics such as gender, age, ethnicity, education level and geography. Assembly members learn about critical thinking before they hear balanced information from experts and stakeholders. The members spend time deliberating in small, facilitated groups and then they draft and vote on recommendations. Citizens' assemblies are conducted by non-partisan organisations under independent oversight. They are transparent, inclusive and effective.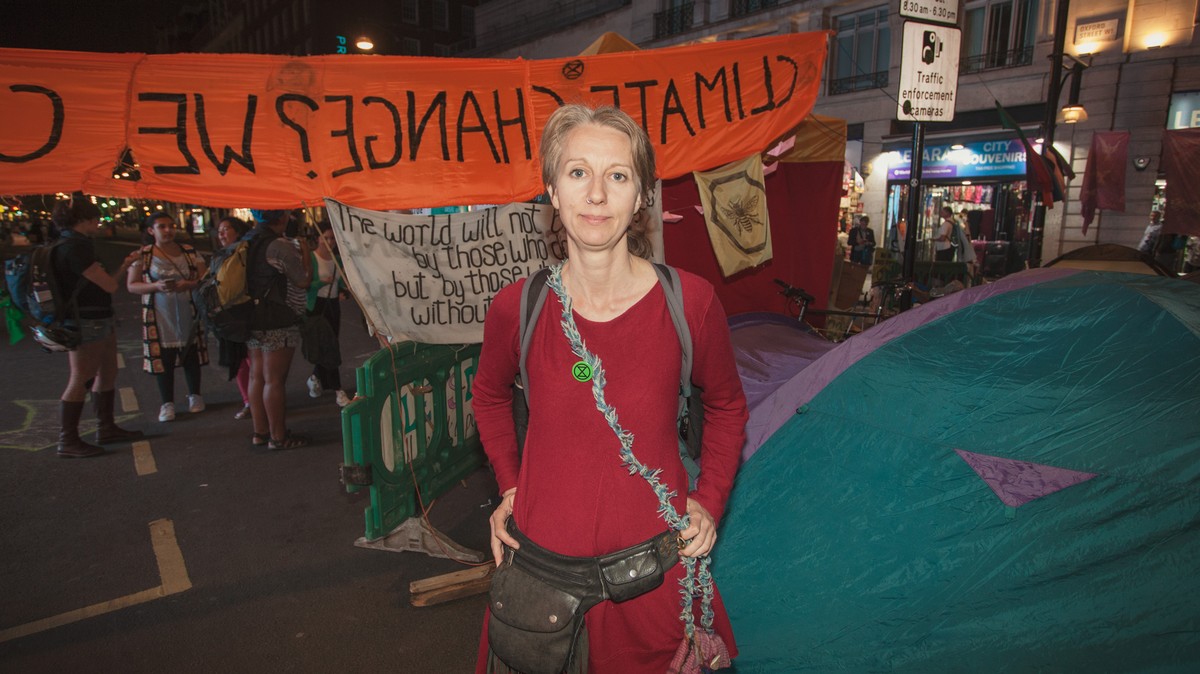 We Asked Extinction Rebellion: What Comes Next?
Co-founder Gail Bradbrook realises they haven't got everything totally right, but is quietly optimistic they'll get the government to the bargaining table.
2 transforming podcasts: Gail Bradbrook of Extinction Rebellion, & eco-rights laywer Polly Higgins — THE ALTERNATIVE UK
The Alternative UK is a political platform which aims to prototype a new kind of politics, based on local power, radical innovation and a "friendly revolution".
Subcategories for XR Europa, for example specific cities or events (under development):